PROJECT INTRODUCTION:
Project Name : 2023 Asia Cup Stadium Centre Membrane structure
Dimension : PTFE and ETFE Membrane material spread 26400m2
Duration : 135 Days
The membrane surface of 2023 Aisa Cup Football Stadium Membrane structure is 26400m2, using PTFE and ETFE Membrane material.
Since the start of construction of this repair project, it has always ensured that all stages of construction nodes are reported to the Asian Cup China Organizing Committee and the AFC in time. At the same time, we reasonably arranged the construction tools and construction period to accelerate the progress of the construction of the venues. In the end, we completed the construction in 135 days.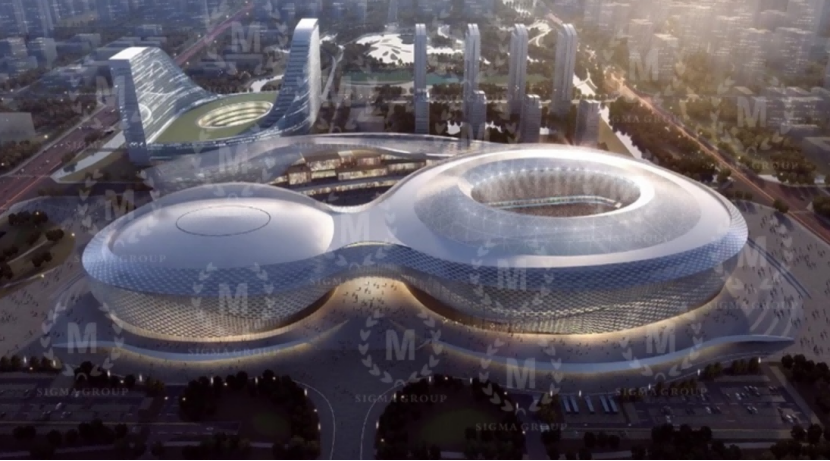 The stadium is designed in the shape of two linked "flying saucers". It is one of the few round stadiums in the country. The overall shape is arc, which means that it is different from the ordinary square building. It is a special-shaped structure building.
In the process of inclined beam construction, independent column construction and steel structure embedded parts, in order to ensure the overall control of the inclined beam deviation between 5 mm and 10 mm, the total height error of the 21-meter single-built independent column is controlled at 9/10,000. The embedded parts of steel structure can be embedded accurately, and each process must undergo 5 professional accuracy inspections.
After completion, the 2023 Aisa Cup Football Stadium will be more beautiful, comfortable, convenient, and modern, and will be presented to fans in front of the fans.