PROJECT INTRODUCTION:
project Name : Guizhou guiyang university tennis court Membrane Structure
Dimension : membrane material size 6531㎡
Duration : 90days
Guizhou guiyang university tennis court Membrane Structure is located in the south section of Huaxi Avenue, Huaxi District, Guiyang City, Guizhou Province. The expanded area of the project's membrane structure is 6531 square meters, which is mainly composed of PVDF membrane structure and special-shaped steel structure. This project is a typical skeleton membrane structure.
We use imported PVDF membrane material, which has the characteristics of high strength, oxidation resistance, corrosion resistance, and good flame retardant performance. The technical index meets the requirements of this project. This project was designed, processed and installed by SIGMA GROUP, which only took 90 days and was completed in April 2017.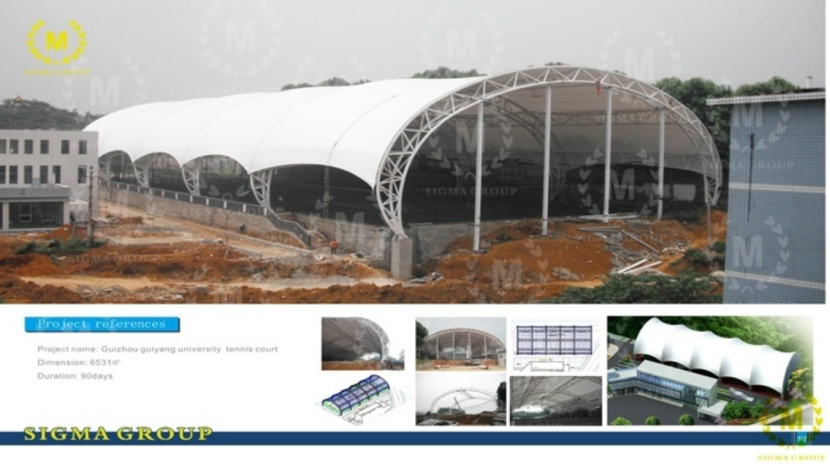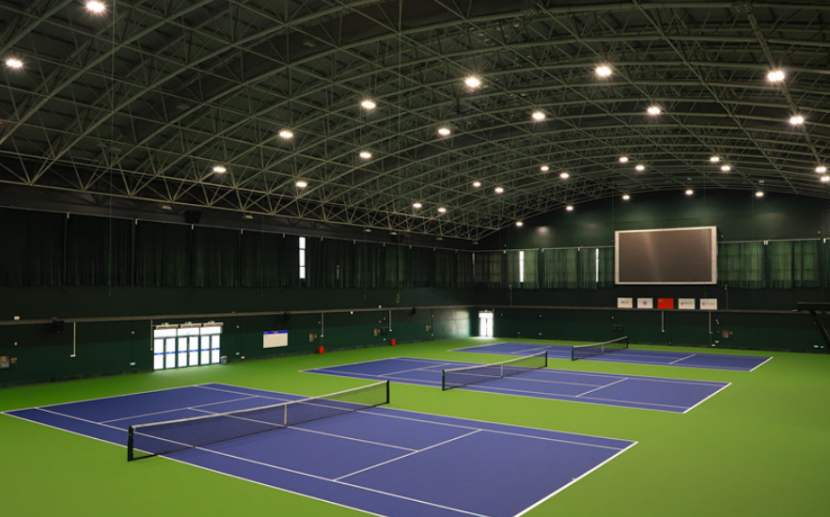 Advantages of SIGMA GROUP tennis courts:
1. The shape of the membrane structure tennis court is very novel, which can attract more people to exercise. Among many architectural models, the strength is relatively high, and the curved surface is beautiful, and it can be designed into many styles.
2. Its structure is relatively simple, and its construction is also simpler. The main internal structure of the membrane structure is supported by several columns. Don't underestimate this simple membrane structure tennis court, its strength is very high. Yes, the membrane surface tension is also higher, allowing the space to be better utilized.
3. As a public sports venue, people who come to exercise should make the temperature lower and do not want to be exposed to ultraviolet rays. The membrane structure tennis court can resist ultraviolet rays and soften the originally strong sunlight.