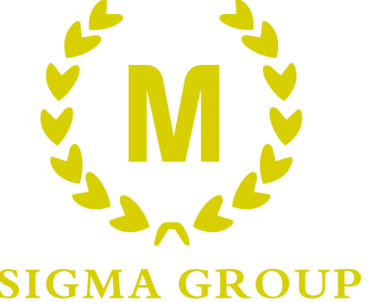 Company Introduction
Sigma Group is earlier professional membrane structure with steel structure manufacturer in China. Sigma Group include four company : Sigma membrane structure, Senmo membrane structure, DongQiao steel structure, Sigma HongKong; We are one of the earliest company which focus in the membrane structure designing and engineering. Certificated for membrane structure design and construction, steel structure design and construction, safety production license. Our business scope covering the whole membrane structure designing, construction, manufacturing , installation and maintenance, purchasing and selling membrane material.
In the past ten years, we successfully and completely finished 6million square meters membrane structure and 300,000tons steel structures; Our project covered more than 30countries; Based on high quality service , we win new order from old customers continuously.
We have our own independent membrane manufacturing factory and purchased the most advanced cutting equipment for PTFE and ETFE material, capable of cutting 300,000 square meters membrane material per year. We commanded the technology of design and construction of ETFE air pillow membrane structure, Heteromorphic ETFE pillow shaped membrane structure, ETFE monolayer membrane structure, ETFE multilayer structure, and large span air domes membrane structures. Also our independent steel manufacturing factory with advanced CNC flame cutting production line 、 automatic gate submerged arc welding line、 automatic calibration production line, automatic blasting and derusting line for all steel structures. Capable of processing 30,000tons per year.
Our Group annual sales volume total amount more than 600millions RMB。
Sigma HongKong estabilished in 2005, annual export volume more than 10millions US Dollars;
Senmo membrane structure established in 2006 , annual sales volume more than 120millions RMB;
DongQiao steel structure established in 1999, annual sales volume more than 300millions RMB;
Sigma membrane structure established in 2015, annual sales volume more than 80millions RMB
2006 SHENZHEN OCT GROUP SUPPLIER
2007 CHINA COUNTRY GARDEN HOLDING GROUP SUPPLIER
2008 CHINA HIGH SPEED TRAIN STATION SUPPLIER
2009 SHENZHEN METRO STATION SUPPLIER
2010 OLYMPIC ASIA GAMES STADIUM SUPPLIER
2010 SHANGHAI EXPO MEXICO EXHIBITION HALL SUPPLIER
2011 THE 26TH UNIVERSIADE BYCLE STADIUM SUPPLIER)
2012 CSCEC OVERSEAS SUPPLIER
2013 BAO'AN INTERNATIONAL AIRPORT SUPPLIER
ZAMBIA LUKASA COUNTRY STADIUM SUPPLIER
2014 NJ WORLD YOUTH OLYMPIC GAMES STADIUM SUPPLIER
2015 FOREST CITY OF MALAYSIA SUPPLIER
2016 FIFA U20 WOWEN'S CUP FOOTBALL STADIUM OF PAPUA
NEW GUINEA SUPPLIER
2017 HONGKONG-ZHUHAI- MACAO CROSS-SEA BRIDGE SUPPLIER
Our achievements are inseparable from the support and encouragement of our customers and partners. We will, as always tireless and enterprising to become your most sincere and the most trusted partner forever.
Double Membrane Biogas Balloon
Our Advantage
High quality, competent price, honest operation, continuous innovation.
Has completed more than 1200 membrane structure projects in total.

Has completed the membrane structure of the project area of more than 2 million square meters.

Membrane structure design qualification level 1, and membrane structure construction qualification level 1.

Steel structure construction qualification level 2, and steel structure design qualification Grade B.

Through the certification of ISO9001 quality management system.

More than 10 years experience in membrane structure design and construction at home and abroad.
Enterprise honor
Honor more, Full Qualification
INTELLECTUAL PROPERTY
INTELLECTUAL PROPERTY